Chorus members enjoyed being together againin Spokane after 4 years. It's great reconnecting with our singing friends from Alaska, Washington, Idaho, Oregon, and Montana.
Thursday nights kick off was great and we were so happy to see Diann receive her 20 year longevity award, and Linda receive her 50 year award .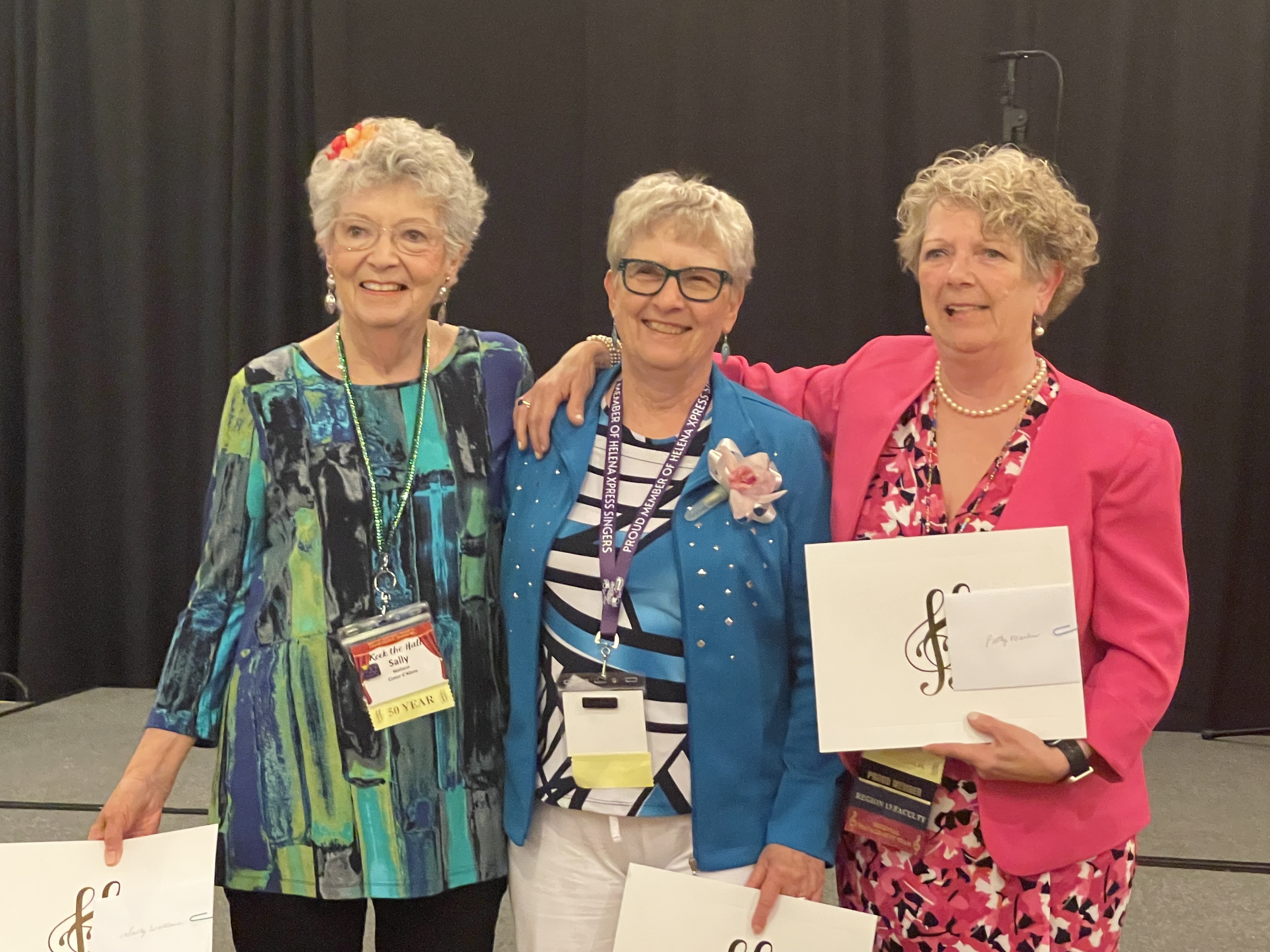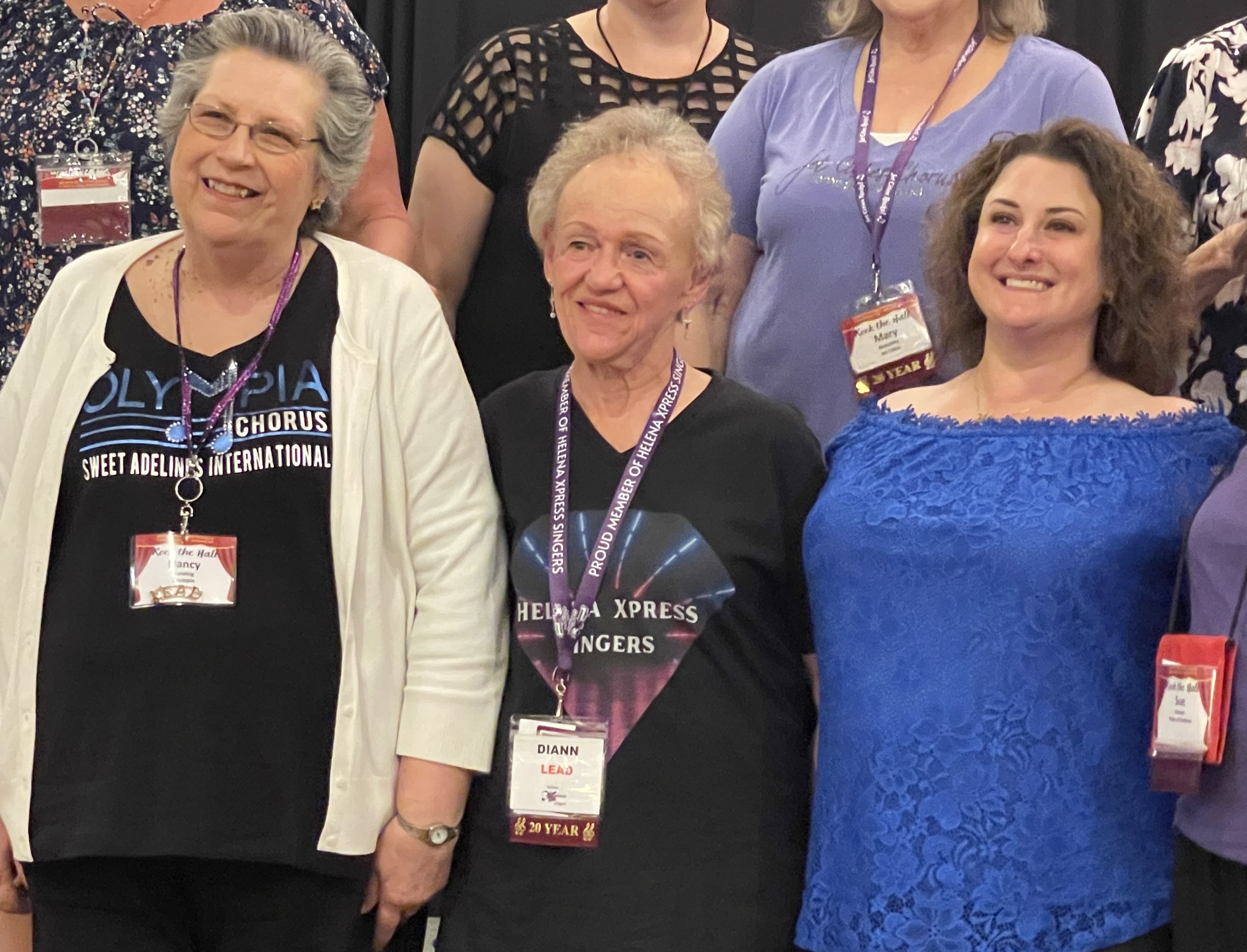 It was also great to see all the members of Helena Xpress Singers being recognized for their service to the region; Sharon S,, Shelly, Sandy, Linda, and Yvonne.
The quartet contest on Friday was awesome and it was great seeing Montana's Five Valley Chorus and Flashback quartet compete,

Here's a photo of us as we were going through the traffic pattern.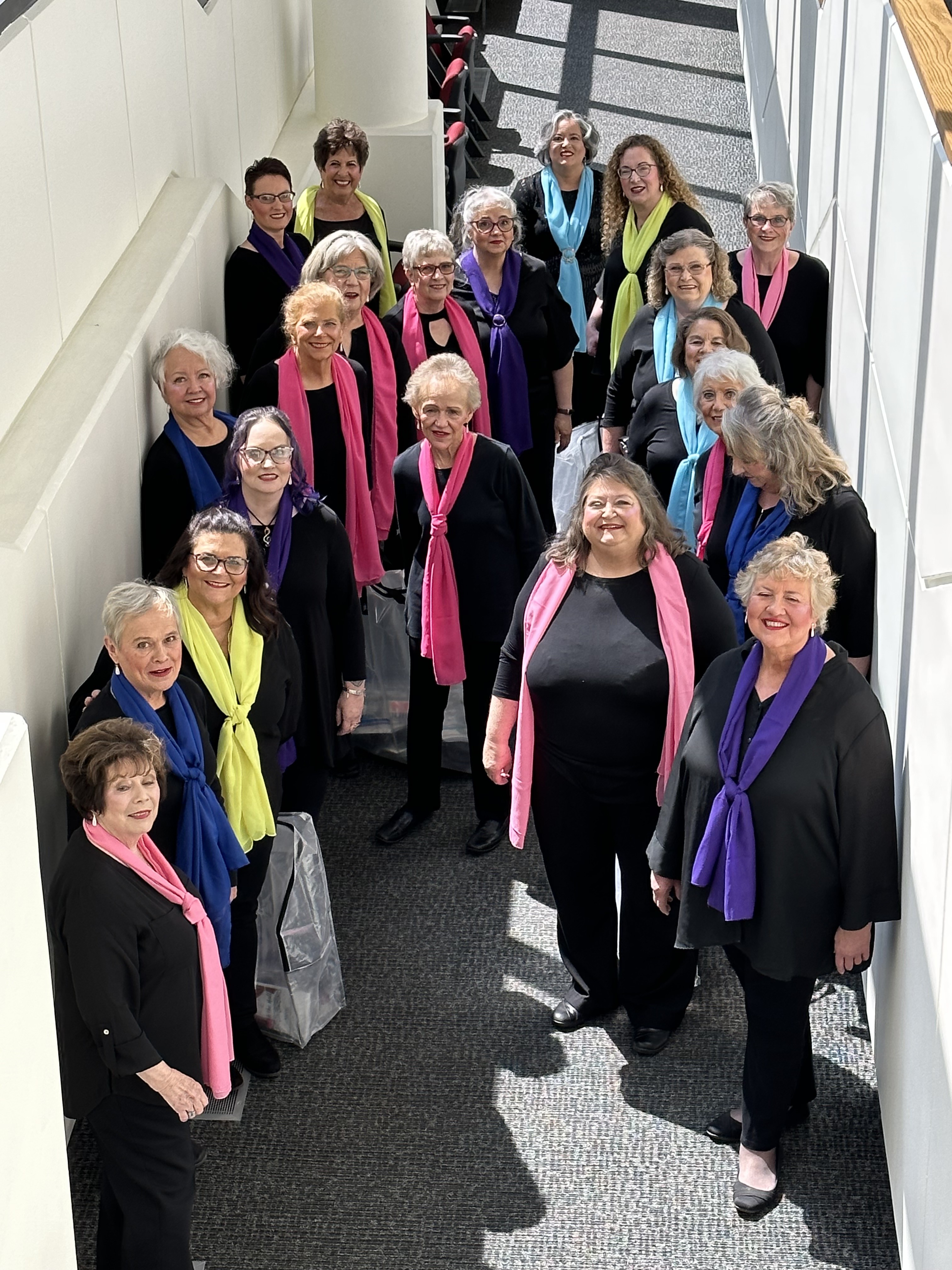 We had a lot of fun with our competition and wanted to share it with you.